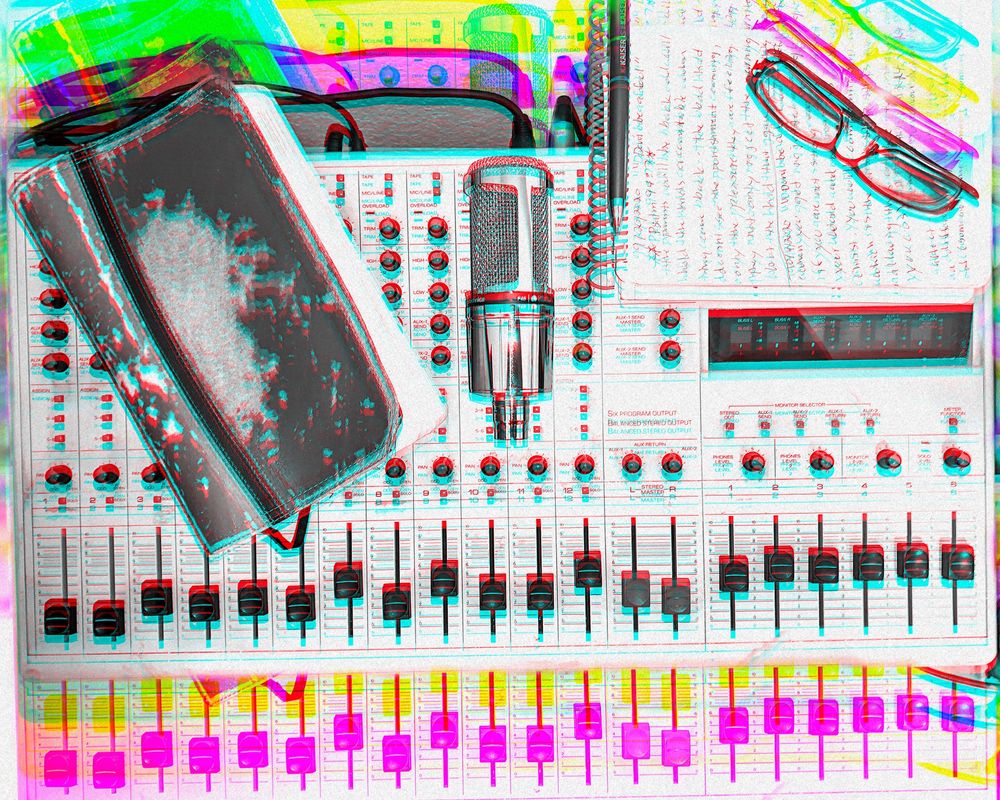 M.A.D.S.K.I.L.L.
Born January 4th,1974  
Music -vocal or instrumental sounds (or both) combined in such a way as to produce beauty of form, harmony, and expression of emotion.
Apologetically -the intellectual defense of the truth of the Christian religion, usually considered a branch of theology.
Directed -aim (something) in a particular direction or at a particular person.
Scriptural -the sacred writings of Christianity contained in the Bible.
Knowledge -facts, information, and skills acquired by a person through experience or education.
In -expressing the situation of something that is or appears to be enclosed or surrounded by something else.
Lyrical -of literature, art, or music) expressing the writer's emotions in an imaginative and beautiful way.
Language -the method of human communication, either spoken or written.
Ken Wright III Grew up in Altadena California and was raised at Victory Bible church in Pasadena. Ken Wright's father was a jazz musician (pianist) who honed his craft and shared his love of music with him while he was still in diapers soaking in music underneath the Fender Rhodes electric piano his father played, who was affectionately known as "Mama".  Being privy to jazz musicians' jam sessions in the studio and production at such an early age, as well as being exposed to an array of music as he grew up, he developed an eclectic taste in music.  He honed his lyrical skills freestyle battling and performing locally around the Los Angeles, Orange County and Riverside areas. 
 In August of 2002 he rededicated his life to Christ and focused on an exegetical grasp of the Bible.  During this time he re-examined his lyrical content and battling other M.C.s and focused on utilizing the gifts Christ had blessed him with to combat lu-lu's (satan) trickery in media and music with the unadulterated, uncompromising Word of God.  Two years after rededicating his life, M.A.D.S.K.I.L.L. came to fruition.  He immediately began writing, composing, producing, and mastering the project MAD SKILL "Got Skill" available on I-tunes and Spotify.   In his Christian Hip-Hop debut he coined the phrase "be a verb" meaning be a Christian that has more action in what they do than just words, and a committed relationship with Jesus.  He followed what the Lord inspired him to do while raising a family and obtaining his bachelors degree from Hope International University. 
The intent has never been to acquire stardom, or be accepted by everyone.  John 15:18 states,"If the world hates you, keep in mind that it hated me first."   Inspired by the Holy Spirit, M.A.D.S.K.I.L.L. strives to simply use the gifts God blessed him with in music and lyricism to preach about the good news of Christ. 
Deeply grieved by the current cultural state, and inspired by the Holy Spirit M.A.D.S.K.I.L.L. wrote 21 songs in three weeks that cut into the meat of the gospel lyrically showing that the Bible is still relevant, poignant, and applicable to all the current struggles we face today.  The first single he's dropped in years "What really matters?!" explores the counterculture surge, and religious people putting whatever culture they are involved/engaged in over the importance of Christ.  But what really matters is Christ over Culture. This album is sure to hit some right in the chest, and on the spiritual third rail, unashamed, unabashed, and not afraid of using the word of God to lyrically battle against the demonic forces that have become so prevalent and popular in today's society. 
"We demolish arguments and every pretension that sets itself up against the knowledge of God, and we take captive every thought to make it obedient to Christ." 
‭‭2 Corinthians‬ ‭10:5‬ ‭NIV‬‬ 
"Quantity is never as good as quality is my philosophy, so honestly, I'm dropping seed, when I'm done for a few months. While studying those testaments, praying you see Christ and let Him in, so that second wind kicks in, for that spiritual betterment." 
Excerpt from 
-M.A.D.S.K.I.L.L. 
"You've got a friend"